Untitled
Spring 2020
Columbia University, GSAPP
Critic / David Eugin Moon (N H D M)
Hart Island, Bronx, NY, USA
︎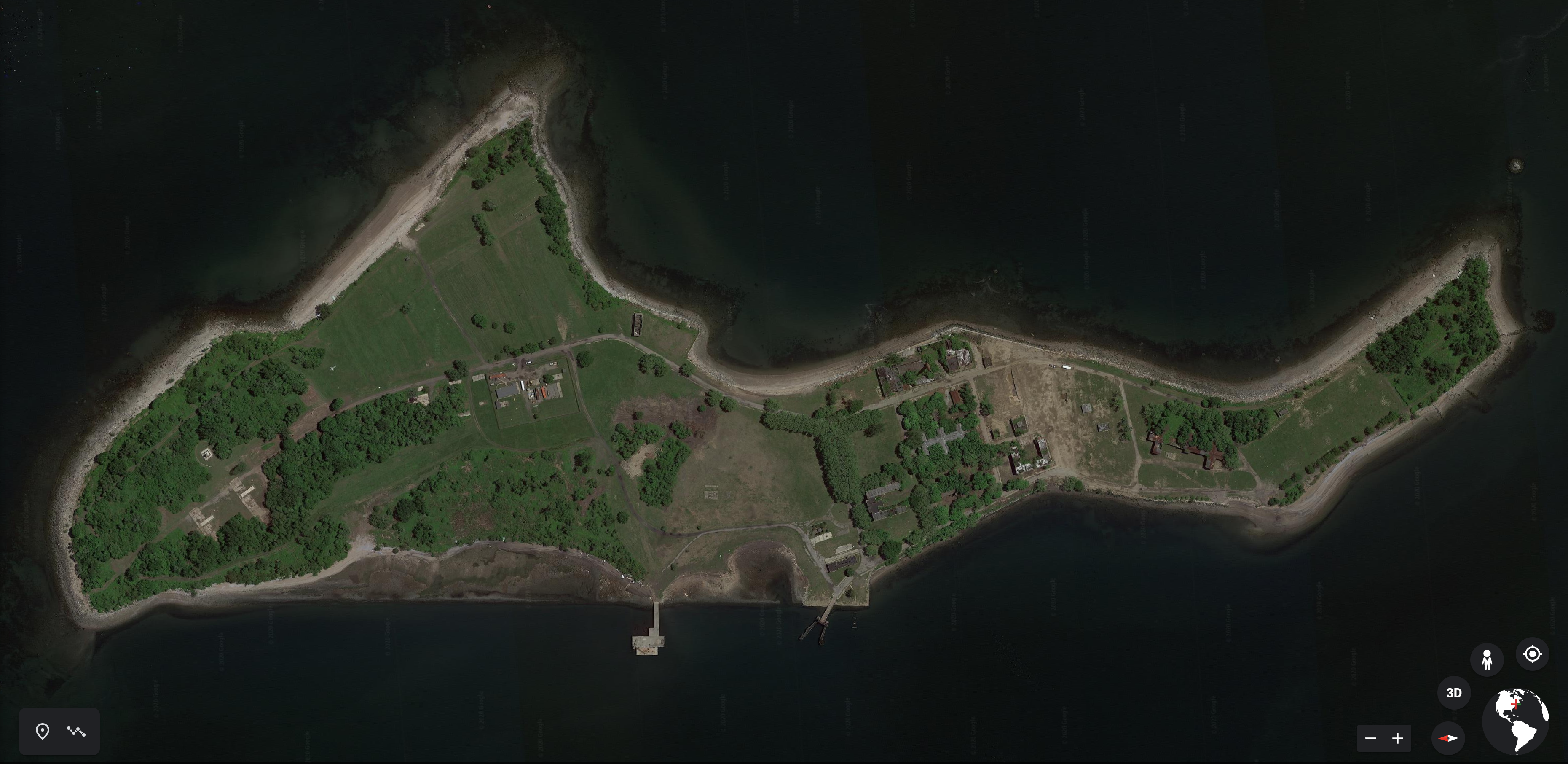 map / Hart Island, Bonx, NY


The intent lies in speculating the coexistence of the dead and the alive – past and the present and hopefully, the future. The transfer of jurisdiction to the Department of Recreations opens Hart Island with the intent of making it public. Overruling the emancipation of graveyards and funerary systems from public life, a programmatic, architectural and infrastructural integration of Hart Island to contemporary urban and collective lifestyles is superimposed. This coexistence will be resolved at the body, built and urban scales, challenging the prevailing methodologies of human remembrance and archiving.

The context extends beyond Hart Island's geographic confinements. The Island will be read as a palimpsest of programs, ownerships, and identities. Analyzed geographically and historically, Hart Island will hence be represented as a timeline section before the year 2020 and a timeline projecting beyond the year 2020, planned and design through the lens of the Department of Parks and Recreation. This will involve additions, accruals, erasures, and reuse of identities, buildings, land, and histories, aligned with the overhead intent of past-present coexistence. It challenges social clichés and cultural and religious fetishes of disposal, archiving, and isolation. There will be redefining, designing, or resurrection of systems of body disposal that counter planetary Anthropogenic degradation and pandemic chaos of contagious virus and bacteria.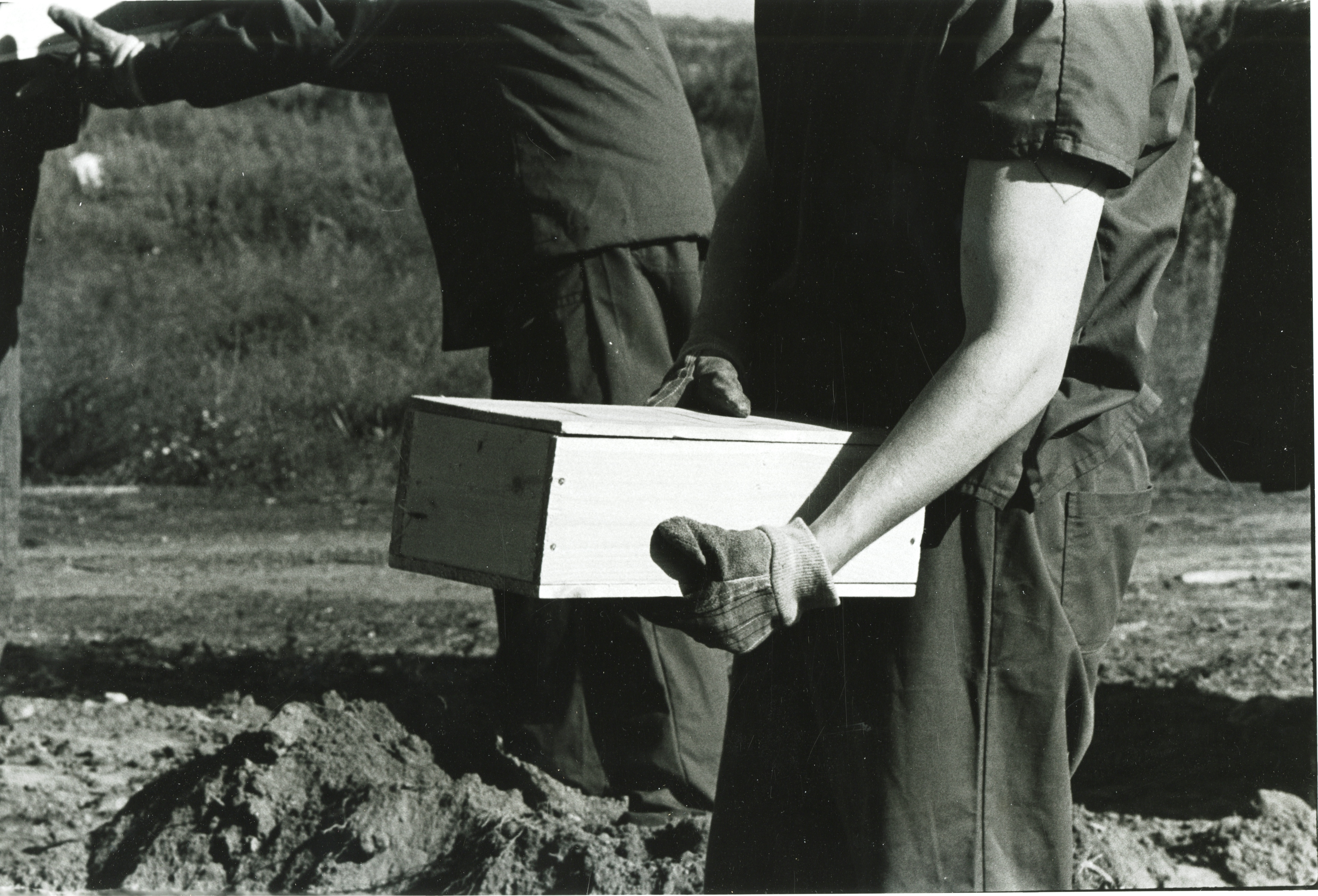 images / Hart Island potter's field, NY (source: https://www.hartisland.net)




oblique / overlay of all layers of the Palimpsest (past, present and future of Hart Island)


This speculation is based on semantics and systems. The former is addressed through a superimposition of speculative fiction and a physical island. The exquisite corpse will become a critical reading of histories and a projection of new archetypes of coexisting the alive and the dead. It will address the body, mortality, architectural systems and expressions, urban integration, infrastructural connections, and ethos of preservation and prolongation of human civilization. This exquisite corpse will be enacted in two ways. The first is the intersection of two histories – the history under the Department of Corrections and the Speculation under the Department of Parks and Recreation. The second is based on the reading of Franz Kafka's Burrow and deriving an exquisite corpse to the burrow, a symbol of acute interiorization, escape, and paranoia. This projection will be in the form of an archipelago of archives on Hart Island. These archives will cater to recoding and storing different types of data and matter – identities of the unidentified, history of disease, carbon form, imminent threat of rising water levels, and of course, human archiving through human composting, keeping certain programs alive and some semantically archived. This speculation is presented as a series of plates coalescing facts of the past and present, fictitious hyperlinks and a speculative future, to be read as layers of palimpsests. (Layers: space, Hart Island, Dymaxion World, Central Park, labyrinth, recyclers 1-2-3, Hart Island as the World, datum)






pamphlet /
1 of 2, outer
cascading pamphlet, research
pamphlet /
2 of 2, inner cascading pamphlet, layers of the palimpsest

oblique / factual and fictitious, scalings and superimpositions- tiers of the palimpsest - 1_Dymaxion Map / 2_Hart Island - City Island / 3_Central Park / 4_public labyrinths / 5_recycler, body - soil / 6_recycler, water - energy / 7_recycler, soil - ecology / 8_Hart Island / 9_memorial





︎