Sosta, Messina
2018
Design Consultant at Hive India
Collaborators / Niharika Shekhawat
Urban Rest Stop
Stazione Messina Centrale, Italy

︎
isometric, sketch / fun with seating - combinations, permutations and functional requirements


Sosta, a break in urban fluidity, introduces a utilitarian point of rest. It is a junction in the urban realm where one can charge phones while grabbing a bite or interacting with people, work outdoors, or just take a nap, and then get back on the road or the next train. This process recharges the mind, body, and device. By principle, Sosta is an energy and economically sustainable micro-economy in the bustling city.

Sosta at Messina Centrale, Italy, is a span of pixelation painted by modules of furniture and structure. Space is broken into pixels where the dynamos become nuclei of the urban membrane. Retail and hydroponic cultivation work as second-tier loci to generate economy; and the seating, a point of pure arbitration, becomes the expression of public boredom, utility, and creativity.


contribution / project co-lead, conceptualization, design development, graphic design, research, furniture design, fabrication drawings, presentation design

perspective / (top - bottom) under public shelters facing north wall and hydroponics




perspective / view from the north-bound platform at Messina Central Station



isometric / components of Sosta, Messina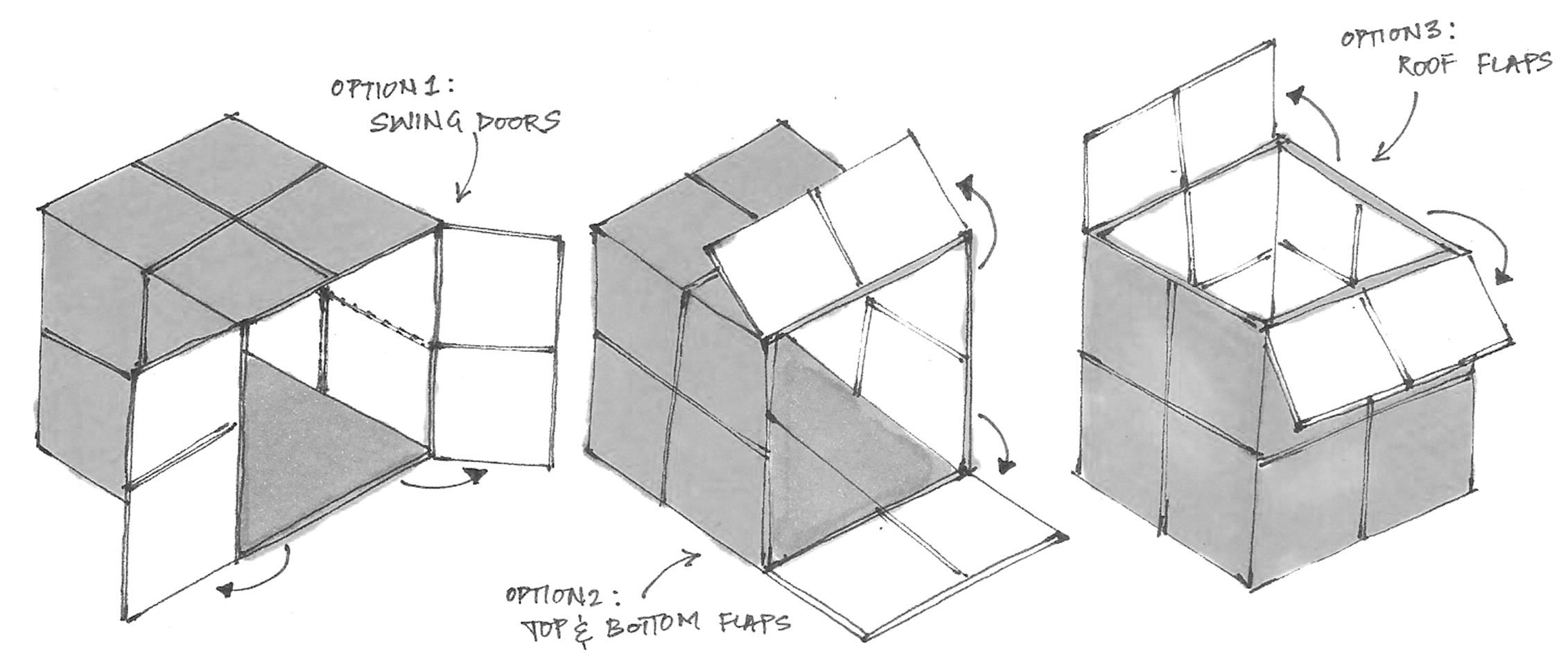 isometric, sketch / customizing kiosks for different requirements



isometric / customizing kiosks for different requirements




isometric / pixel shading device

isometric / corten steel seating


isometric / project elements and components (split)



isometric / project elements and components (combined)






︎