Hatch Public House
2016
Intern at Atto Atelier
Collaborators / George Attokaran
Bar for innovators and "makers"
Yesvantpur, Bengaluru, Karnataka, India

︎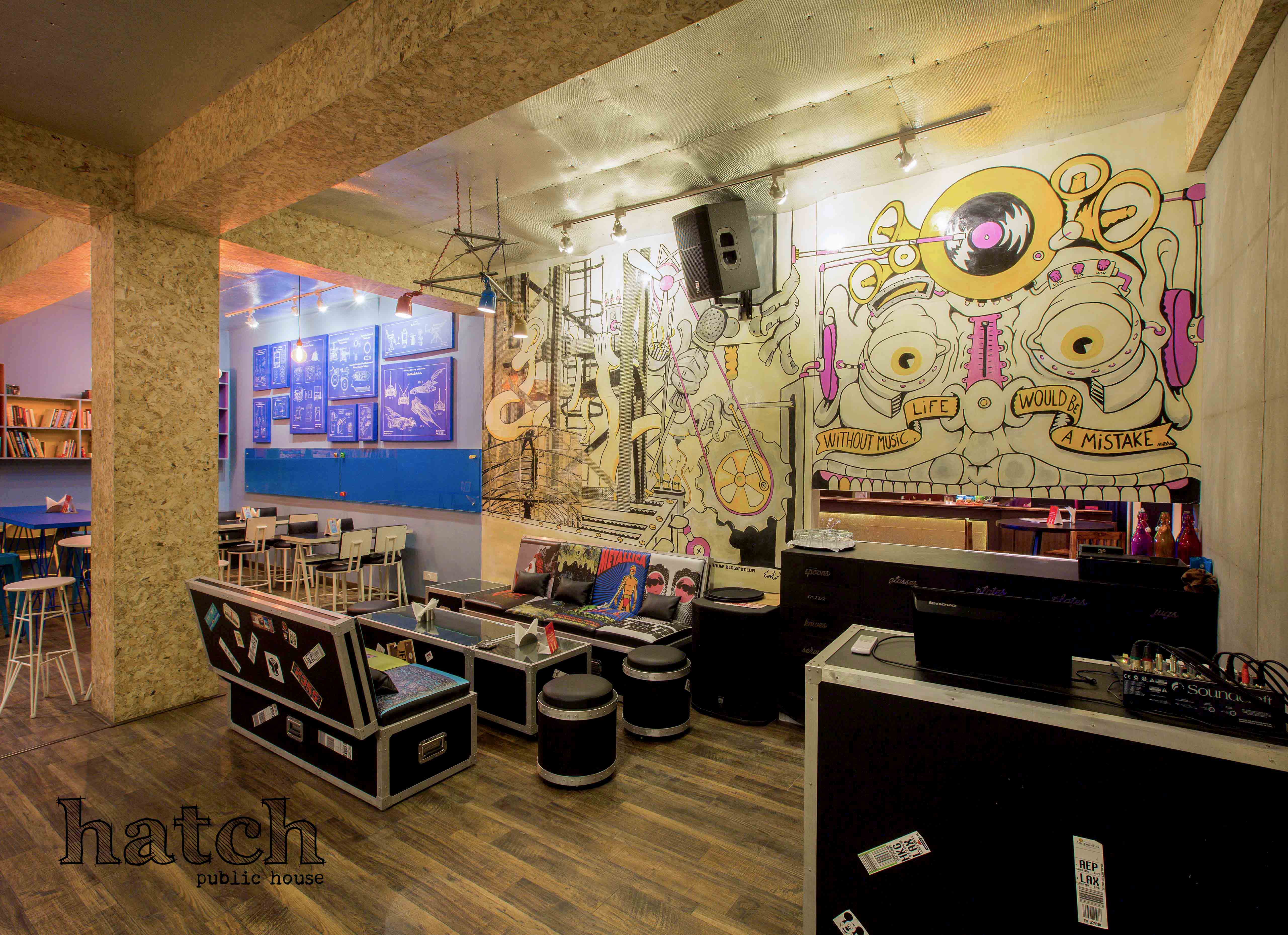 perspective / DJ corner and lounge (credits: Hatch)


The Hatch Public House is a place conceived by the client as a space for collaboration, advertising, performance, and recreation, calling it a "maker space". As an extension to a recently renovated kitchen and restaurant, the space is meant for ideas, talent, and products to be displayed and proliferated. Bengaluru is a city with an unstoppable eruption of newcomers with great promise, and this bar is conceived to house food for thought, ideas, and performances.

Originally an old shady restaurant, the site was transformed into a boisterous tank of novelty, and, yes, of course, beer! The furniture, choice of material, and the layout are designed to mimic the idiosyncrasies of various kinds of makers - artists, musicians, gamers, cartoonists, craftsmen, photographers, geeks, and all treasured and talented misfits!


contribution / conceptual design, layouts, furniture design, graphic design, construction drawings, and site management

sketch / idea for the wall of makers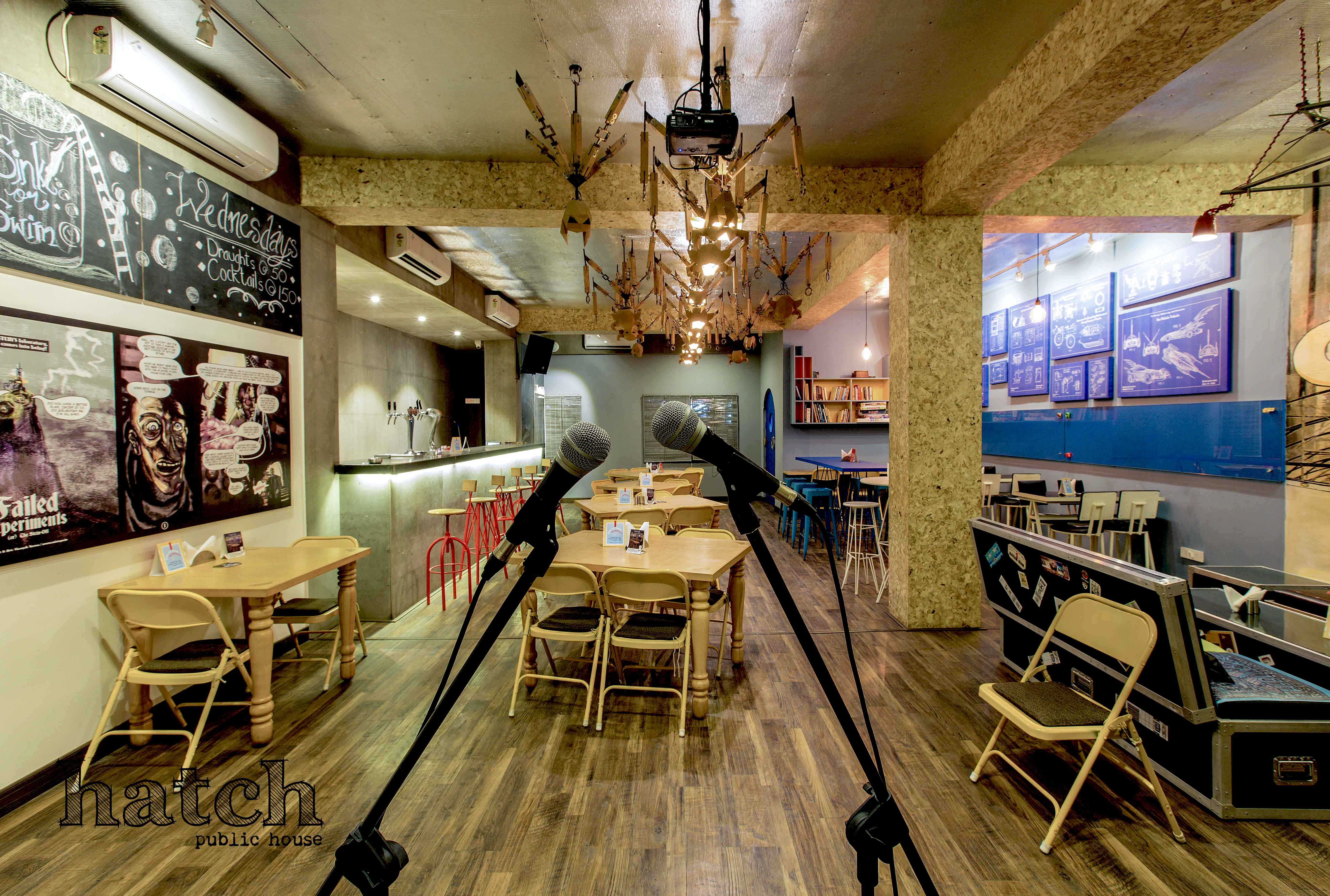 perspective / interior views (credits: Hatch)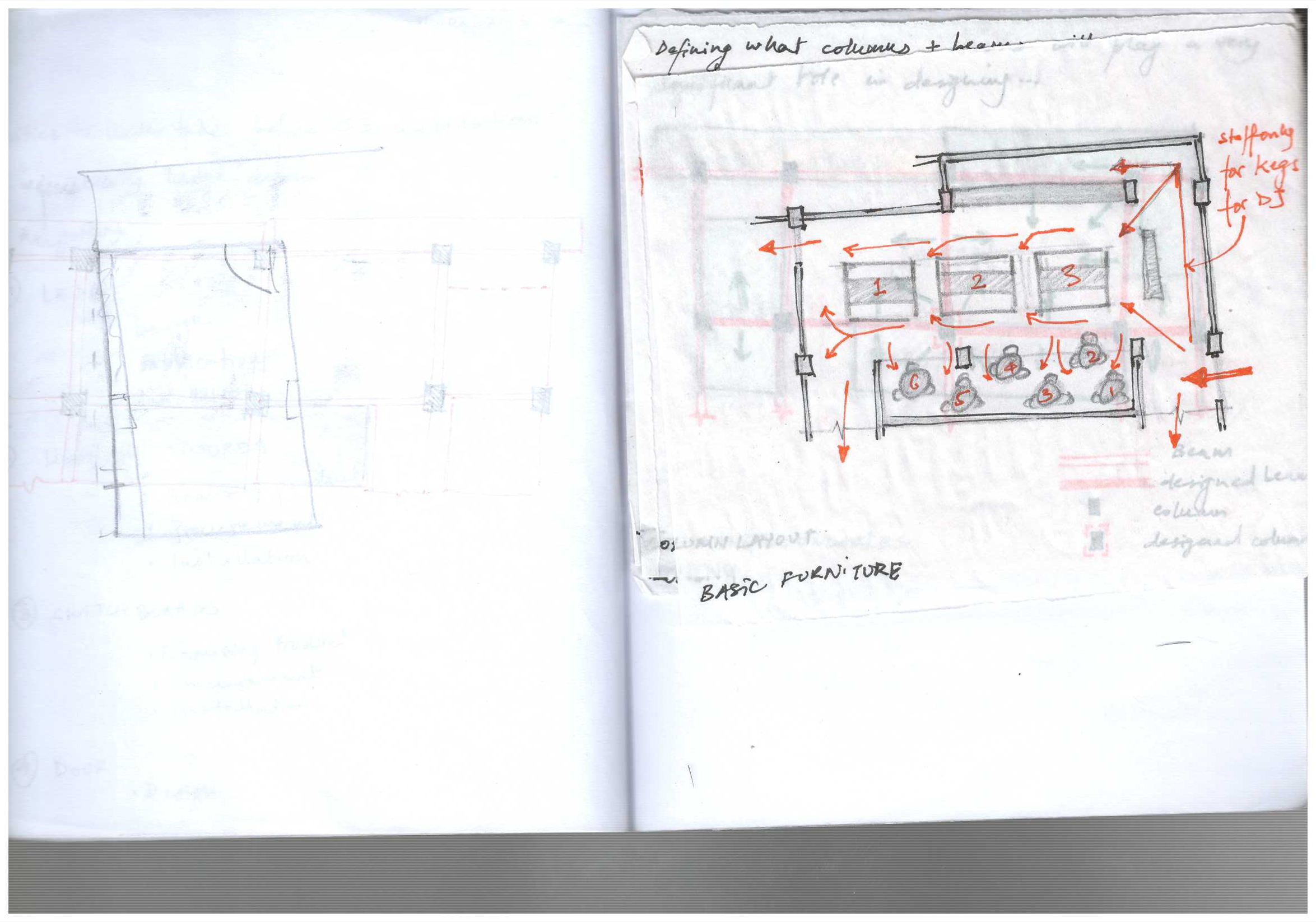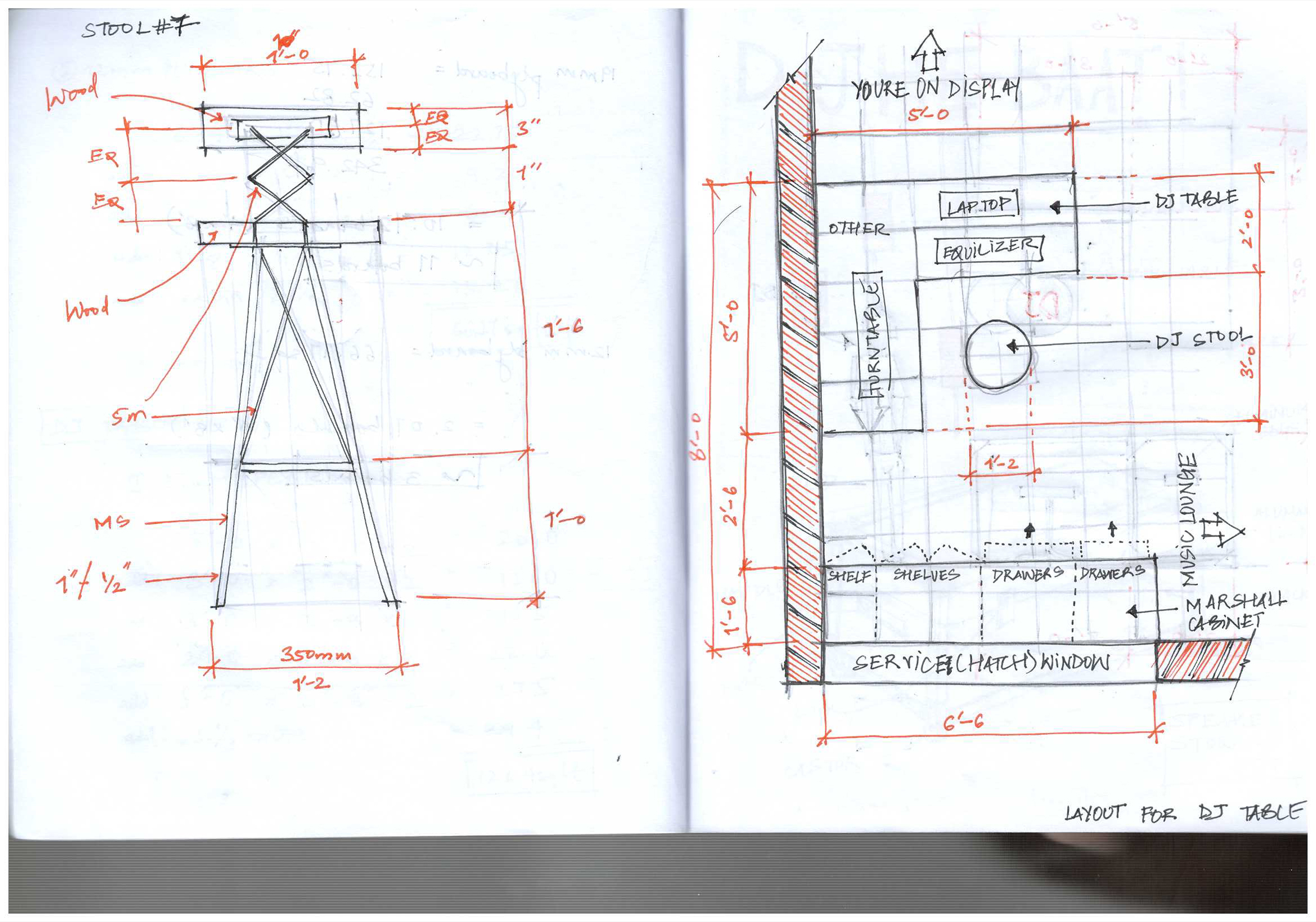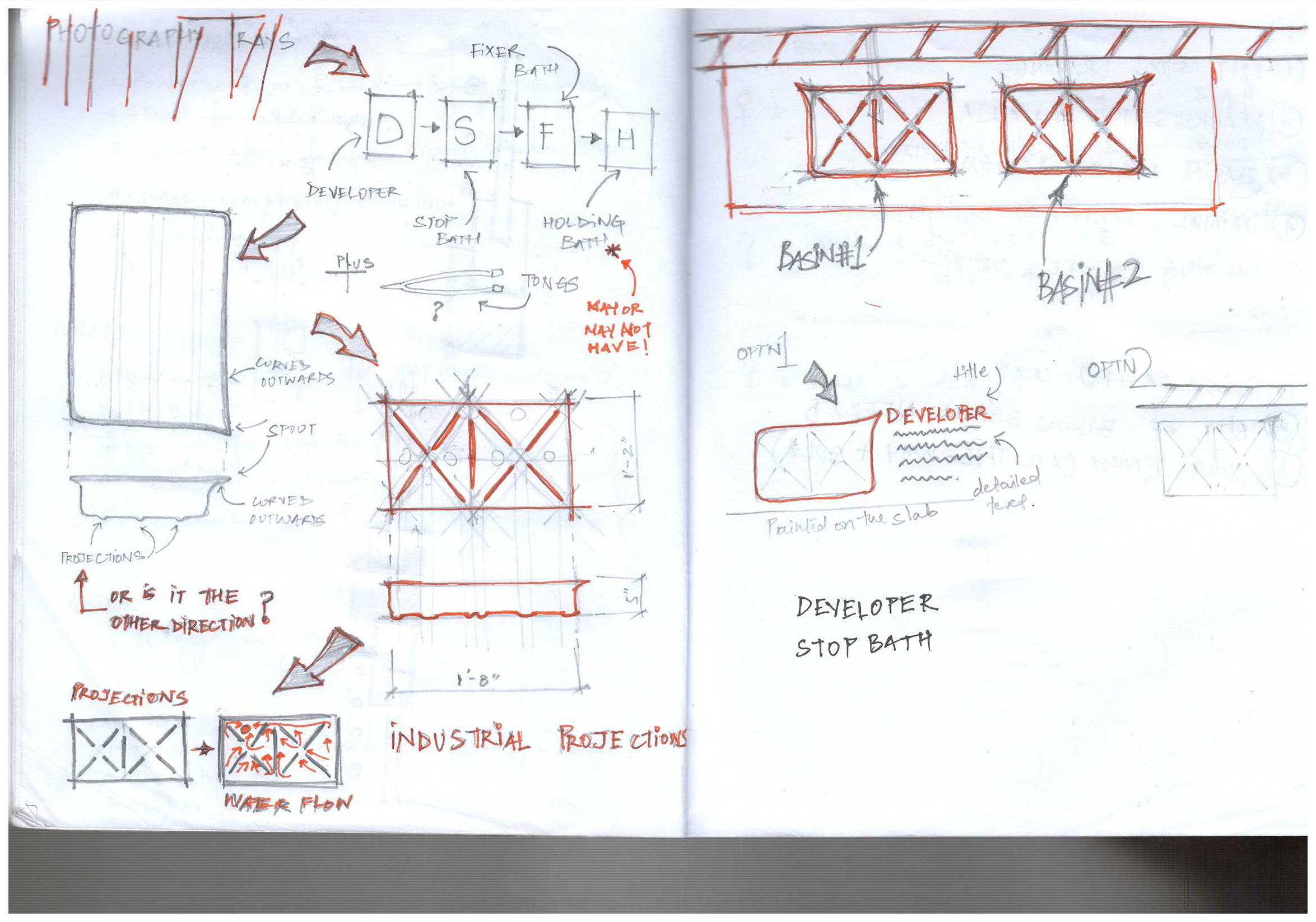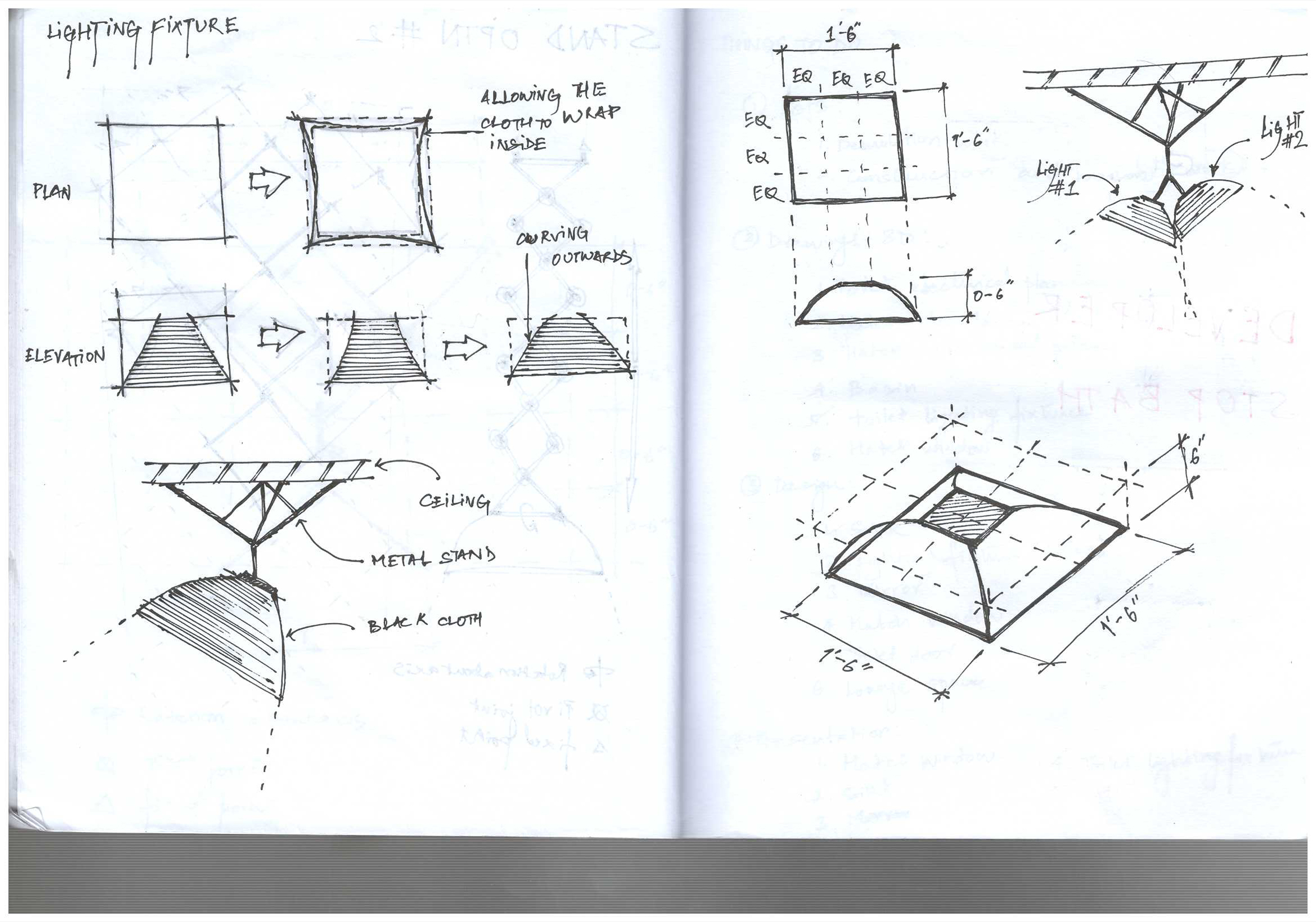 sketches / journal - concepts, ideas, notes, designs, details, conversations and day dreams





︎