Moriyama House
Spring 2020
Columbia University, GSAPP
Critic / Andreas Tjeldflaat (FramLab)
Study of Moriyama House, SANAA
︎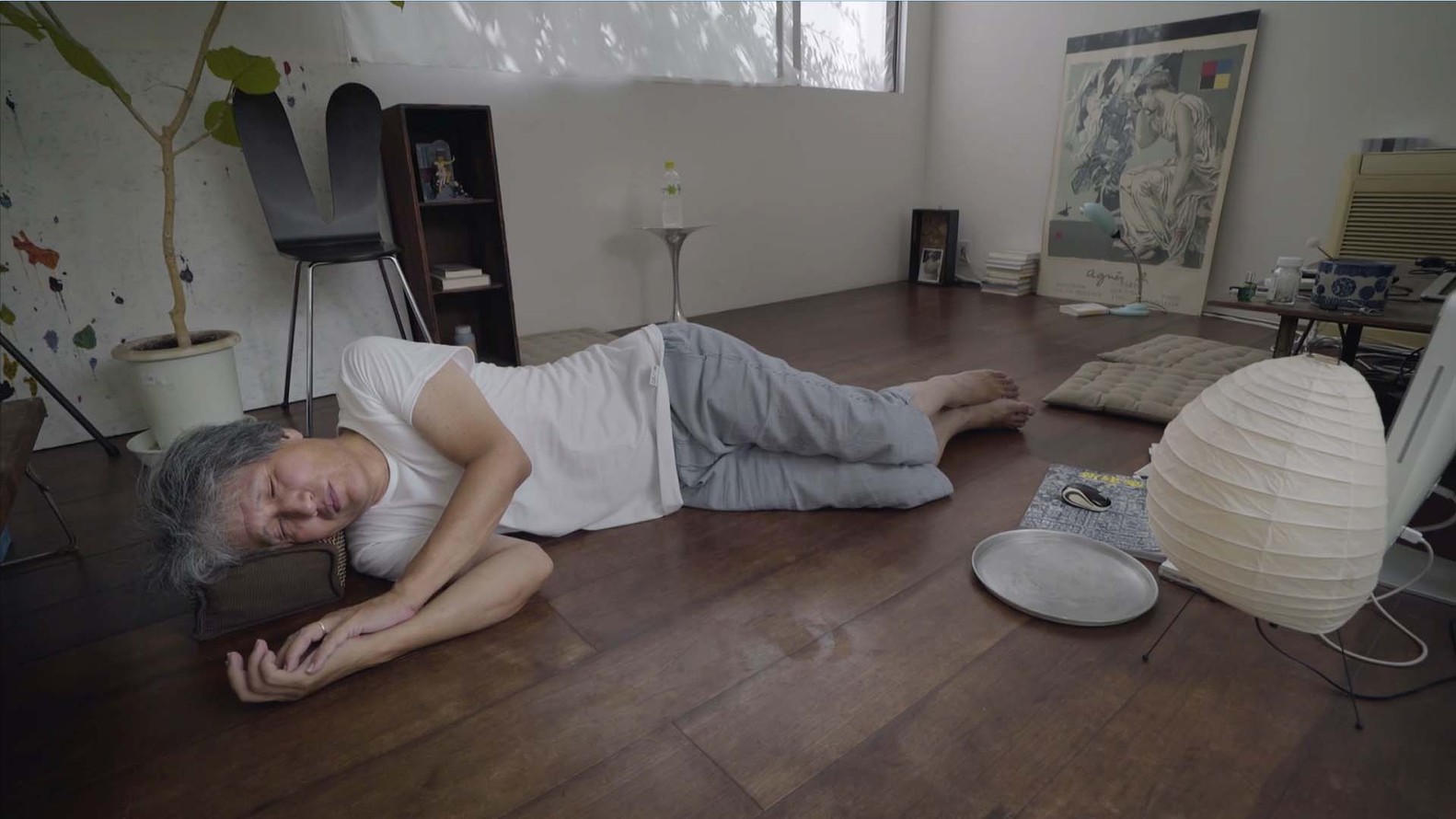 images / Stills of Mr. Moriyama form "Moriyama-San", a film by Bêka & Lemoine (source: https://www.archdaily.com/896571/beka-and-lemoines-award-winning-film-moriyama-san-explores-japans-most-influential-contemporary-home)


The Moriyama House by Ryue Nishizawa [co-founder and principal at SANAA], is observed as a deconstruction of the domestic program and its spatial organization, making it germane to analyze and reinvent new domestic anatomy. Designed as a single unit, the house is polarized into ten low-resolution blocks, some functionally complete as residential units, some collaborative, allowing the circulation and social spillage to the outside. It is this reinvented social aspiration that sets is apart from other dwellings with outdoor space and courtyards.

Each block at every level is a single room with physical thresholds only separating bathroom spaces. All internal thresholds are either defined by furniture or notional empty spaces due to specified functional and furniture enclosures. In addition, it makes the space flexible for internal reconfiguration, enabling the user to overcome spatial singularity by clubbing multiple needs and functions. A functional reduction abstracts the house into simple domestic dispositions, namely - sleep/rest, eat, cook, work, work, socialize, recreate, wash-up, bathe, and private biz. Each block is constructed as a combination of these functions, allowing multiplicity of program and freedom to use in new and unpredictable ways.

The Moriyama House is conceived as a sprawl, enabling interstitial outdoor spaces to be active in social and recreational moments. Large fenestrations enable physical, auditory, and visual access between the inside and the outside, across blocks, and towards the outside of the plot, reinterpreting the house as a micro-social housing project. The outside is not simply outdoor spillage or deliberate courtyards. It is accessed as a potential space for domestic programs, extensions of the inside, and a network of streets simultaneously. The network of outdoor spaces knitting the polarised blocks, pushes the metaphor further, conceiving the house as a familial micro-neighborhood.

Intended to accentuate a minimal Japanese lifestyle repackaged in contemporary material and vernacular, the Moriyama House embodies a social morphology and setting a precedence for micro and social housing projects. Its functional structure reduces complex domestic needs into a set of simple uses that are customizable at user discretion, allowing this rendition of the Moriyama house one of many many others.



plan, diagram / Moriyama House, spatial structure and analysis




diagram, structure / Moriyama House, functional structure and analysis



axonometric/ 3 x functional structure reconfigurations




isometric / 2 x spatial reconstructions, social housing test blocks



axonometric, isometric / palette of interior modules





︎